More than 30,000 schoolchildren have already come to admire this wonder of nature.
Thanks to illustrated panels and an artificial stream, you can discover the evolution of the four major geological periods and the formation of the caves.
Why not take advantage of a tour that is specifically adapted to your students using multiple educational materials which are perfectly suited to school educational methods.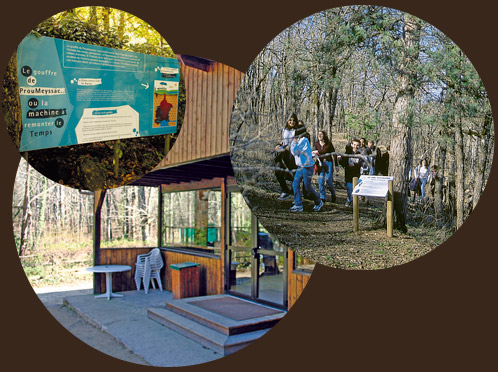 The Gouffre de Proumeyssac has specifically designed its infrastructures to accommodate the increasing number of school groups that come to visit this wonder of nature:
• a picnic room
• a large capacity car park where coaches can manoeuvre without difficulty
• a picnic area in the park area of the Gouffre
• a gift shop
• For schools (primary and secondary) and holiday camps: 1 accompanying adult free for 10 children
• For nursery schools: 1 accompanying adult free for 5 children
4,90 €
To book your tour,
call +33 (0)5 53 07 27 47